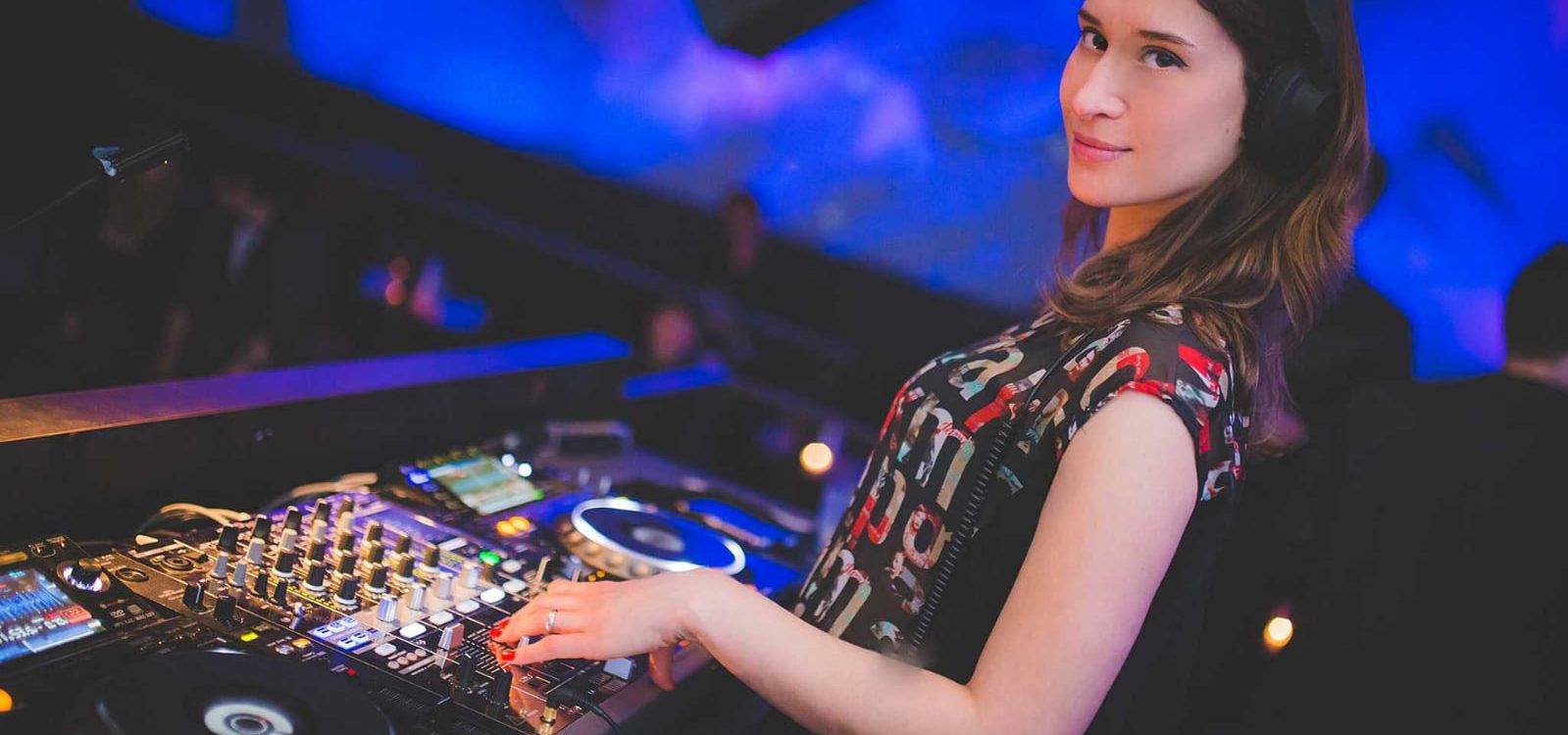 Niki McNally has established a diverse following through her deep musical sound by crafting a style that fuses timeless melodies, hypnotic rhythms, ethnic influences, and orchestral instrumentation.
Niki developed a passion for music at a young age. Her grandfather was a classically trained jazz pianist, and her mother plays the guitar. So, it is no surprise that Niki set out on a journey to find her voice amongst a family of musicians. On her seventh birthday, Niki requested an unusual gift from her father, a dual cassette stereo, which she then used to make mixtapes. Niki started avidly collecting music before she reached her teenage years, and learned how to mix on vinyl when she was seventeen.
Soon after, Niki began DJing in some of NYC's top music-minded venues holding residencies and regular DJ performances at Le Souk, Buddha Bar, Cielo, Sullivan Room, Webster Hall and Verboten.
Shortly after Niki began DJing, she developed a passion for making music. She took to the studios and began learning and creating music with fellow producers. Niki spent several years working alongside techno guru, John Selway, where she acquired valuable skills from one of the most talented producers in the industry. In addition, she obtained a Bachelor of Science in Music Production from Full Sail University, which provided her with extensive knowledge in advanced music theory as well as a wide variety of techniques to improve her abilities as a producer and composer.
Niki produced her first remix for singer-songwriter Nadia Ali in 2010. "The One" was released on the album, Queen Of Clubs Trilogy: Onyx Edition, featuring remixes from other artists such as the late Avicii and Afrojack. Since then, Niki has crafted original productions and remixed not only for Nadia Ali but also has had the fortunate opportunity to create music for her longtime favorite singers, Kelli Ali, formerly in the British trip-hop band Sneaker Pimps and Sophie Barker, previously in the band Bliss, an international chill out collective based in Denmark and Zero 7, the English downtempo group.
With over 17 years of experience in the industry, Niki has had many opportunities to experiment with different methods for creating unique productions, remixes, and compositions. She doesn't limit herself to a specific genre or audience. Niki's music fits into several styles including electronica, downtempo, deep house, deep tech, melodic house and techno, and orchestral works. Niki's captivating and infectious sound combined with her sophisticated arrangements and world-music influences make her productions distinctive but universally enjoyed.
In addition to producing, composing and remixing, Niki hosts a quarterly show Reflections on Frisky Radio's 'Deep' channel where she features some of the industry's best intelligent underground dance music. Her show is most notably recognized for her detailed introductions which weave in current social, political, and environmental issues.
More recently, Niki has developed a passion for film scoring and is attending Berklee College of Music in the winter of 2018 to further her education in orchestration for film and TV. Her studies there will advance her ability to create more realistic compositions and enhance her world music knowledge.
More recently, Niki has developed a passion for orchestration and scoring and is working towards attending Berklee College of Music to obtain a Master's Degree. Her studies there will advance her ability to create more realistic compositions and enhance her world music knowledge.
Expect to hear more from Niki as she plans to continue honing her skills as a composer, producer, and DJ while sharing her musical works throughout her journey for many years to come.